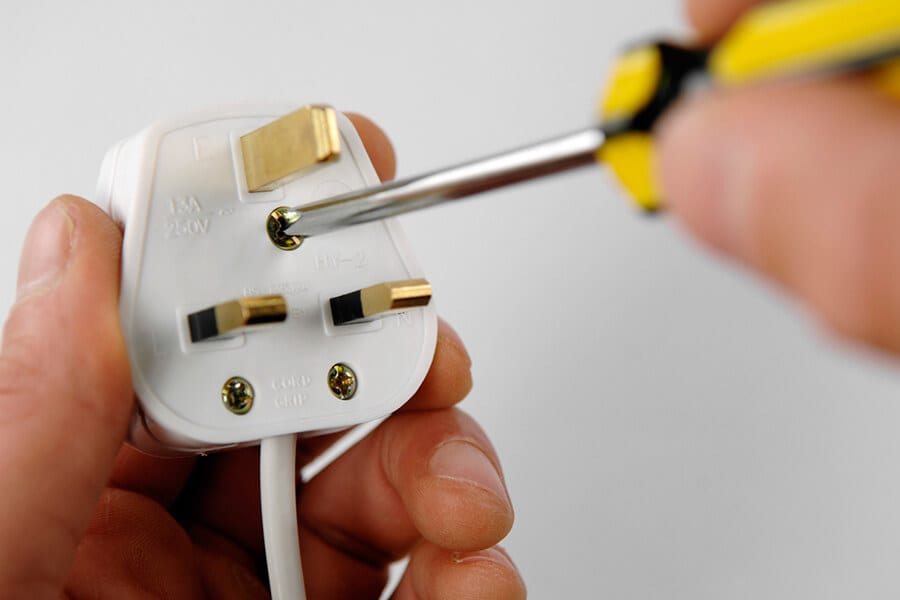 WHY PAT TEST?
Conforming to PAT testing regulations will help you to ensure that the portable appliances in your business are safe and help you to avoid violations. PAT testing legislation was put into effect to ensure that all companies conform to the Health and Safety at Work Act of 1974, Electricity at Work Regulations of 1989, Provision and Use of Work Equipment regulations of 1998 and the Management of Health and Safety at Work regulations of 1999. Any landlord who lets residential accommodation which includes flats, apartments, houses, holiday homes, boats and caravans as a business activity is required by law to ensure the electrical appliances they supply as part of the tenancy are regularly PAT tested and safe. Minimise Fire Risks due to faulty/damaged electrical equipment. Minimise Electric Shock Hazards due to faulty/damaged electrical equipment. Insurance companies cannot dispute claims for damage through fire because of insufficient electrical maintenance. Maintain the safety of employees, visitors and customers. Legal requirement to have portable electrical equipment tested. Ensure levels of risk for equipment are correct. Equipment that has been repaired should be re-tested.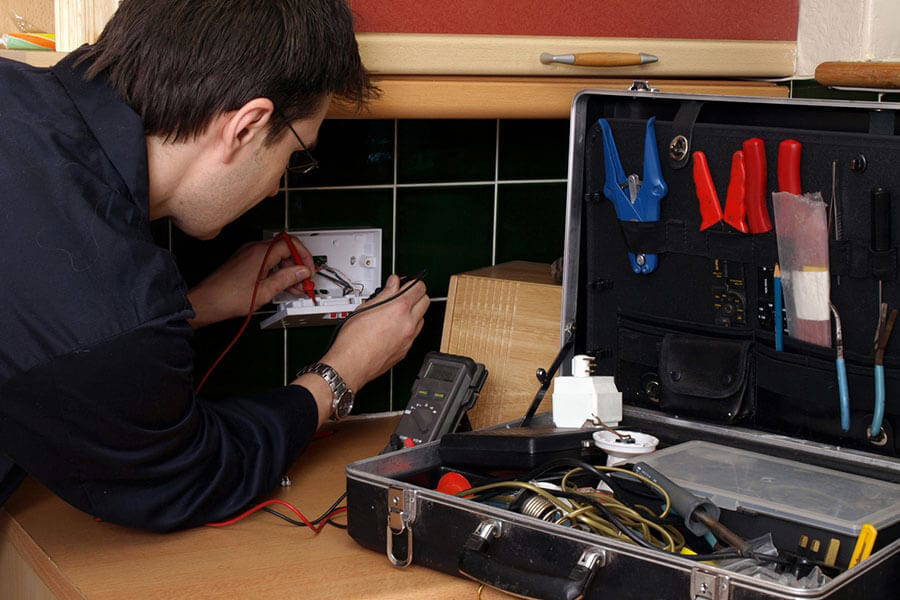 WHAT DOES THE PAT TEST INVOLVE?
Each appliance is comprehensively tested and lasts only a few minutes depending on ease of access to the equipment. A full visual inspection is carried out checking for damaged flexes, plugs, cables and equipment, faulty wiring, incorrectly wired plugs and incorrectly rated fuses Once the item passes the visual inspection the item is plugged into the portable appliance tester and a series of electrical tests are carried out. Each appliance would be tested for earth continuity, insulation resistance, polarity and earth leakage. A label is then attached to the item showing the asset number, the date when next test is due, and whether it passed or failed. We would provide a written report together with a test certificate of conformity as evidence that your appliances have been inspected and tested in compliance with the Regulations. To meet the exacting requirement of the IEE code of practice for In-service Inspection and Testing of Electrical Equipment. We use the latest testing equipment to test all portable appliances in your company including – IT equipment, 415V and 110V.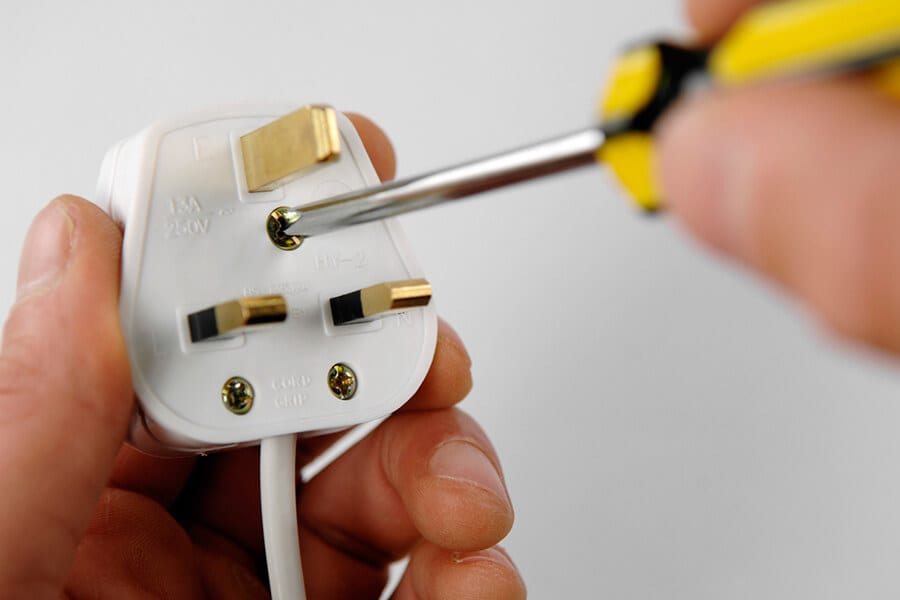 WHY CHOOSE REGENCY FIRE AND SECURITY LTD?
Guarantee to beat any genuine written quote – from as little as only £25 for 10 items (No site visit charge, all inclusive! no hidden costs!) We're an efficient, reliable, professional company that will firstly analyse your needs and offer advice. Then complete a comprehensive service, we will agree on a frequency of testing over a period of time and contact you when you need to get your equipment re-tested. We offer an out of hours service. We carry some stock of typical plugs, leads etc that could require replacing to avoid any downtime or disruption to your equipment and staff. Testing occurs one item at a time which results in very little downtime for equipment and staff. We specialise in PAT testing to everyone, no matter the size or complexity of the job. Including residential and commercial; local businesses, landlords, hotels, local government and more.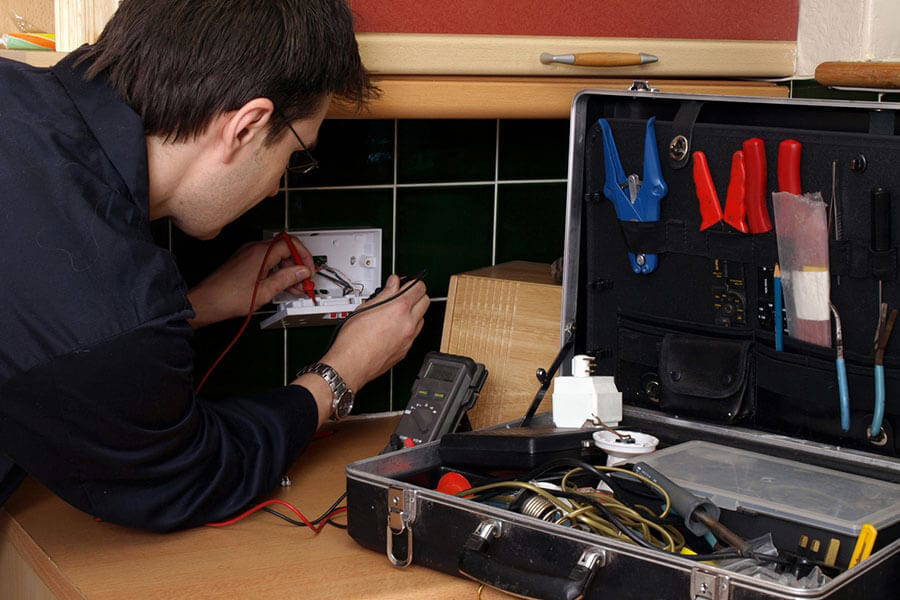 BENEFITS OF REGENCY FIRE AND SECURITY LTD?
Testing of appliances using the latest fully calibrated testers ensuring accurate results
No site visit charge & Out of hours service at no extra charge
Guaranteed to beat any quote and affordable prices from as little as only £25
Fully insured and training completed and competent
Re-test free of charge and re-testing notification
All inclusive, transparent prices, with no hidden charges – total peace of mind
Free replacement fuses and plugs if required
Free minor repairs
Includes your certificate and inventory record