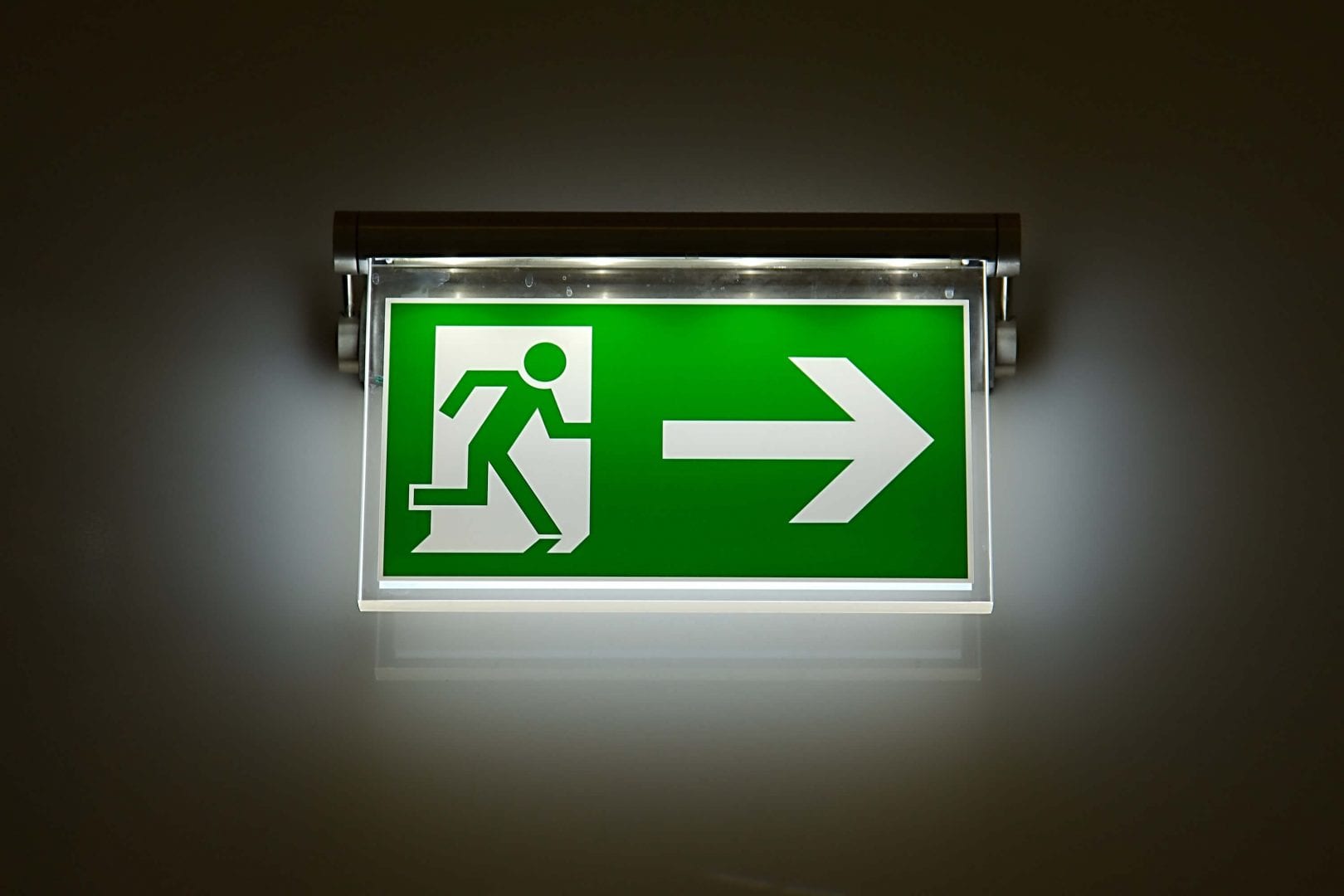 WHY HAVE EMERGENCY LIGHTING?
The legal requirement is that non-domestic buildings must be safe at all times, even if mains power failure occurs. Therefore, nearly all such buildings must have emergency lighting fitted. Our comprehensive range of lighting includes:
Self-test
High efficiency – LED if required
Emergency lighting with both plain and decorative designs
Testing of central battery powered systems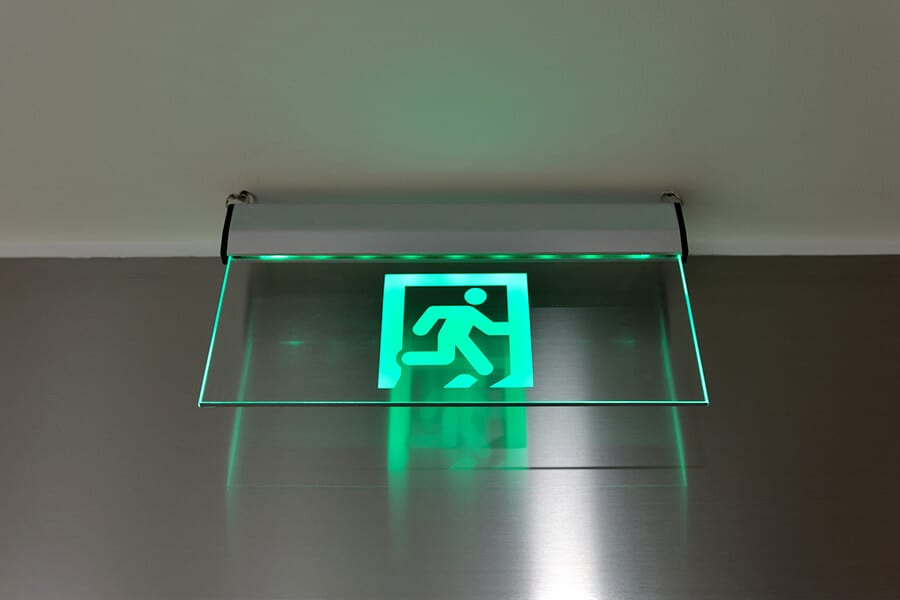 TYPE OF EMERGENCY LIGHTING
Maintained The luminaire works in exactly the same way as a standard mains version, except when the power fails, it switches to battery powered emergency output. Non-Maintained The luminaire only comes on in the event of a power failure as an emergency light source. The continual mains supply is only used to charge the battery. DALI Emergency We can also offer the option of DALI-Emergency controlled luminaires, utilising Tridonic or Mackwell DALI Emergency gear. This system allows greater control and detailed monitoring and reporting of emergency lighting. We can include this technology in our range of lighting or as a conversion service to other luminaires. Central Battery This is where the battery power for emergency lighting is situated at one, central point and fed to all  relevant luminaires in the event of a power failure, whether they are maintained or non-maintained.  All emergency luminaires will have a charge healthy LED indicator, which shows that the battery is being charged while there is a mains feed. When the power fails, the LED will switch off and the lamp will be illuminated by the battery. Sustained This is where a lamp separate to the main lamp provides the emergency light source. The purpose here is to minimise any possibility of emergency lamp failure, as the 'sustained' lamp is only used in  emergency mode. This will only be relevant on a maintained emergency luminaire.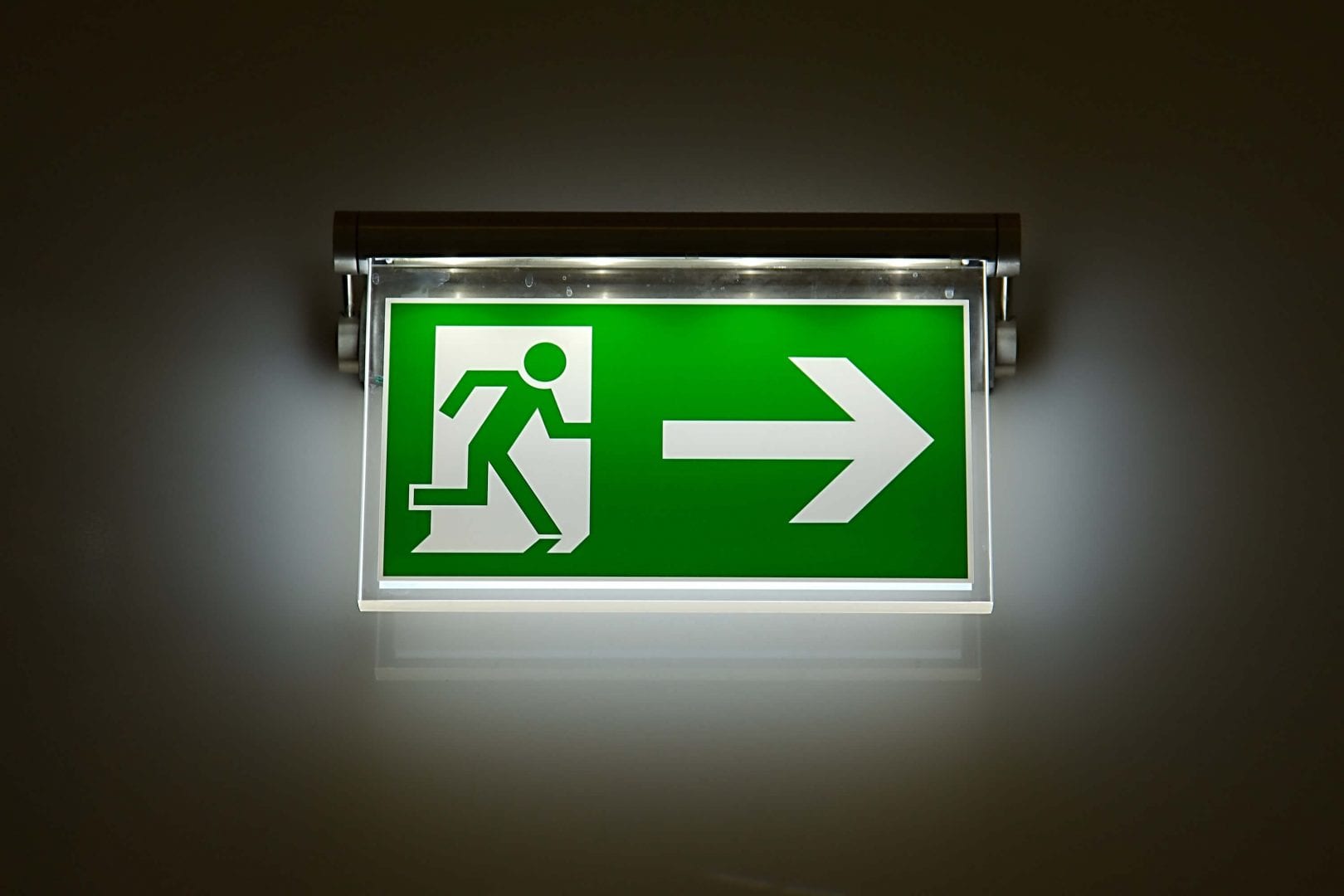 WHY CHOOSE REGENCY FIRE AND SECURITY LTD?
We provide Emergency Lighting for all commercial and residential premises. Regency Fire and Security Ltd can design, install, take-over and maintain emergency lighting to ensure your buildings meet the latest building regulations and any local authority requirements, and that your residents, staff, and customers are safely lit if normal illumination fails as a result of a fire or a power cut. We're fully trained, professional and work to the British Standard BS 5266-1: and we can provide bespoke and tailored solutions to meet your specific requirements.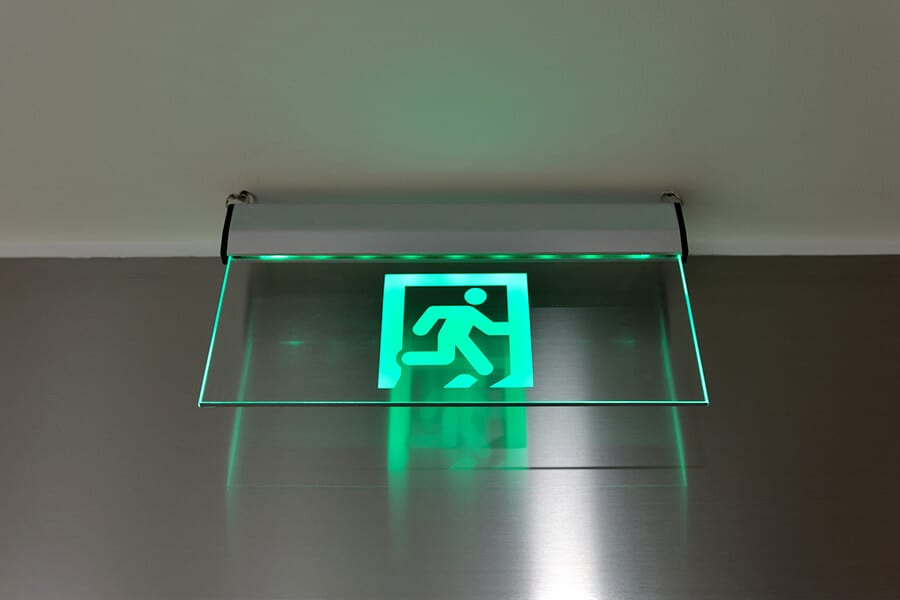 EMERGENCY LIGHTING MAINTENANCE:
All of our emergency lighting comes with an optional preventative maintenance service to ensure your lighting is kept compliant and works reliably and efficiently. If any faults do occur our preventative maintenance service ensures we will provide engineer support in under 3 hours, market leading time. Our maintenance and testing programmes are tailored to our customer's requirements with monthly, biannual, or annual testing. We always carry a comprehensive stock of parts, so any minor repairs can be made at the time of service, keeping you compliant and avoiding costly re-visits.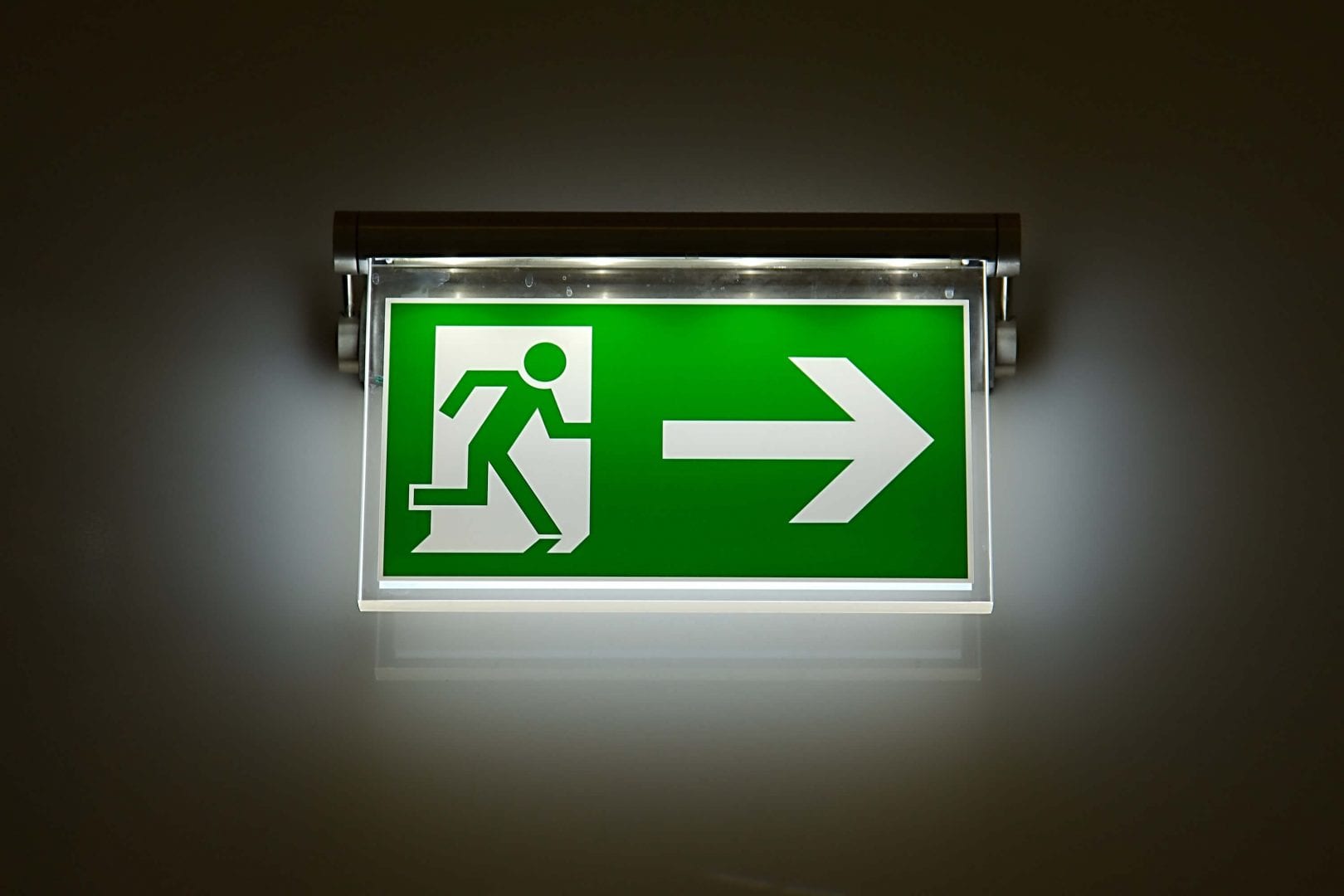 BENEFITS OF REGENCY FIRE AND SECURITY LTD?
Regency Fire & Security Ltd has a commitment to professionalism, quality, and the highest standards of service and to give you our partner total satisfaction.
We are able to offer a bespoke service, tailored specifically to meet the needs of our partner's premises/environment.
Competitive prices.
We're friendly, reliable and honest